USB 2.0 / 3.0 Audio Drivers
USB AUDIO ASIO driver for Windows
USB AUDIO ASIO-like HALplugin driver for Mac


USB 2.0 / 3.0 Audio Platforms
JCT2.0 USB2.0 Audio 4x4 192kHz MIDI
JCT2.10 USB2.0 Audio 10x10 192kHz MIDI
JCT192 USB2.0 Audio 6x4 192kHz MIDI
USB 2.0 / USB 3.0 Audio reference designs, up to 16x16 (password required)


USB 2.0 / 3.0 MIDI Platforms
USB 2.0 / 3.0 MIDI (up to 16x16) (password required)


Audio Mastering Plugins
The Ploytec 700W mastering plugin


Ploytec Hardware
Ploytec πλ² (PL2) Mini MIDI Synthesizer

Ploytec πλ² Leukos USB MIDI Out / Synthesizer

Ploytec Latenc-o-meter (Delay Meter) (last chance)


Imprint
Visitors

Latest News
The new JCT2.0 eval board is available.
Meet us at Sooperbooth17, booth #BF660, April, 20th - 22nd 2017.

Thank you so much for giving us such a good time at Torino Synth Meeting, Sooperbooth16, Musikmesse 2016 and NAMM 2016 - we put some memories on the πλ² Facebook page.
πλ² demo song "Bodypart"
Interview with Markus in German Keys magazine.
Here's the English translation, French translation, Spanish translation and Japanese translation.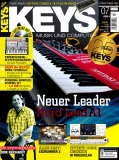 Ploytec USB Audio ASIO Drivers support the XMOS and DREAM hardware platforms: